What to Expect in 2024
15% of All Mortgages are up for maturity in 2024
that's almost $200 Billion
Over 20% of All Mortgages are up for maturity in 2025
that's over $300 Billion
25% of All Mortgage are up for maturity in 2026
and that equals  almost $400 Billion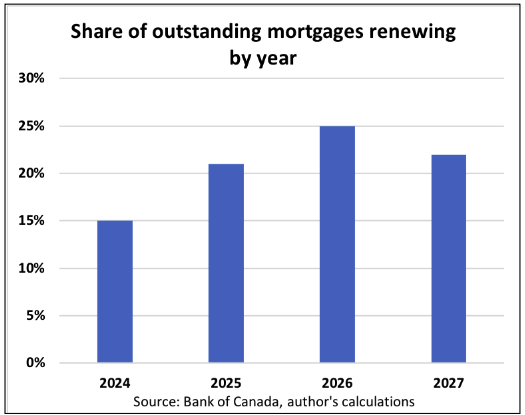 What does this mean for you? 
As rates drop the banks will be calling you to lock in your mortgage earlier.
As rates drop locking in at a higher rate is not necessarily in your best interest.
Did you know, we can secure a rate up to 120 days before your renewal date?
Furthermore, if rates decrease before your renewal,
we have the flexibility to lock in a lower rate.
Let's plan the next stage of your mortgage cycle together
to ensure we find the best solution for you and your family!
Mortgages can be complicated; we are here to help you make "cents" of it.
We focus on Mortgage Solutions, Period!
To learn more connect with Ana Cruz 905.870.0513 or email at ana@askanacruz.ca